Last month's edition of the Flux Report compared alt fuel types against each other to show their costs and emissions per mile with data collected from Clean Cities coalitions across the US. An interesting picture emerged.
For June we decided to compare apples to apples. In this case, the apples are alt fuel Honda Civics. The Civic comes in 4 varieties.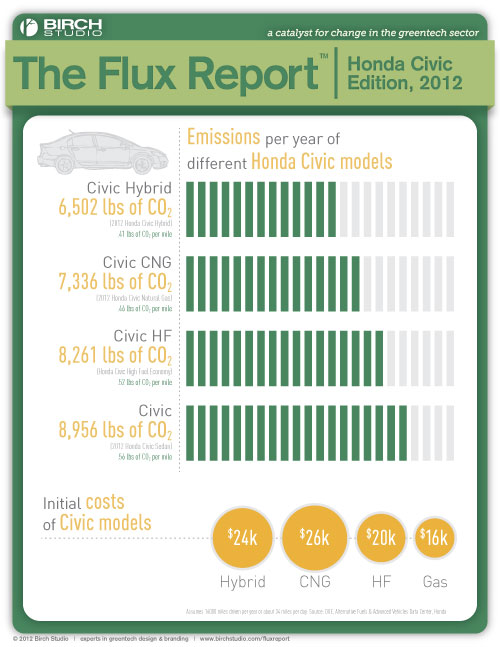 If you have a suggestion for a Flux Report topic within the GreenTech sector, please contact us. We love feedback!