Last November we compared alt fuel types against each other to show their costs and emissions per mile with data collected from the DOE, Alternative Fuels & Advanced Vehicles Data Center.
This year, we decided to get more specific and compare the same alt fuels using the Ford E-250 as a model.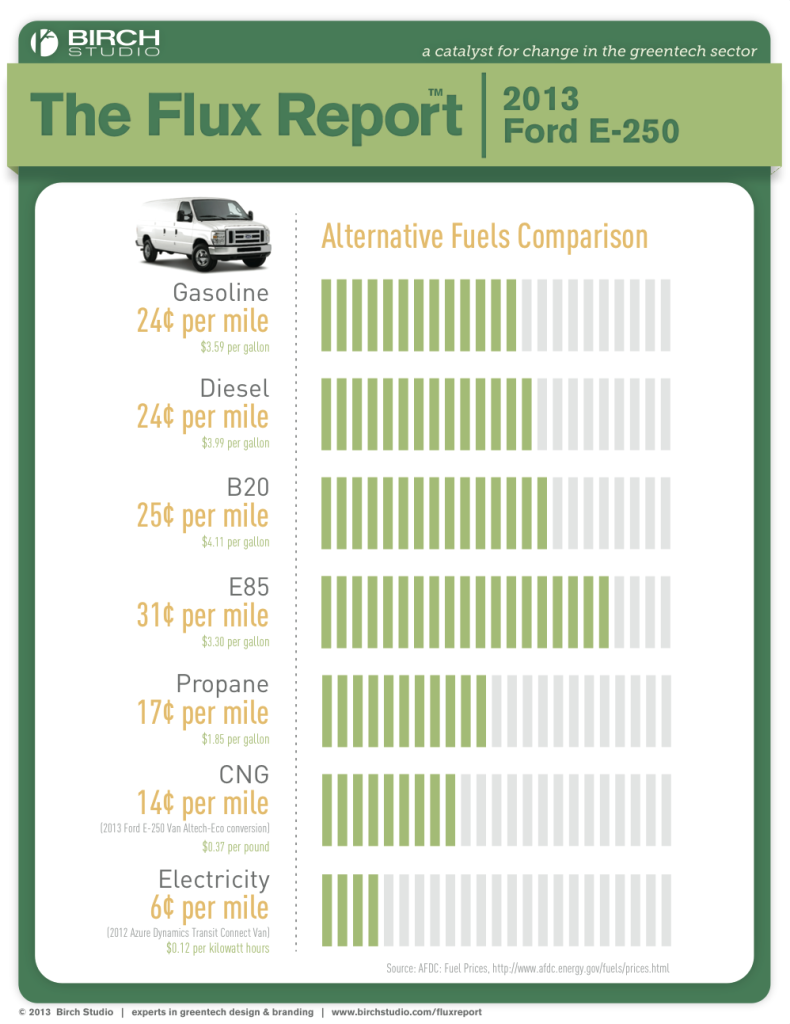 If you have a suggestion for a Flux Report topic within the GreenTech sector, please contact us. We love feedback!